FinTwit – The Best Free Forex Tool You Are Not Using
Last Updated on February 2, 2021 by Alphaex Capital
What is FinTwit?
"FinTwit" stands for Financial Twitter and it is a super useful underground layer of Twitter that people in the know are active on. On Twitter, you can search tweets by anything from words to hashtags to $tags.
Why is this useful?
Because we can obtain free insights into some of the most respected professionals in the industry.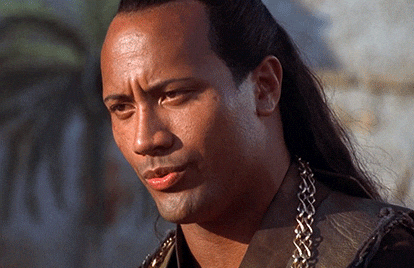 Now:
You too can turn your Twitter account into a constant feed of the forex markets and financial data on the move. You can do all of this without even clogging up your own Twitter feed.
You can compile lists in your Twitter so you have a laser-focused feed of insights. (You can subscribe to ours, or cultivate your own – list given later on).
So don't worry about seeing tweets from respected professionals highlighting CPI figures and it impacts following a tweet from Kanye/Yeezy/Ye West.
You can have your fun tweets and your FinTwit tweets completely separate.
Why is this so awesome?
Because they freely share trading ideas, views, insights and more;
Without you having to subscribe to a long-term, high-ticket, subscription service.
For example, a Bloomberg Terminal costs $24,000 a year to lease and use. The majority of the people tweeting on FinTwit use this, and they filter out what needs to be known.
However, the biggest warning from all of this is that you must not fully trust and rely on the information produced. The content is always high quality, but you must realise that you have to commit to your own research and trade-off of your own idea generation tools.
So how do we use FinTwit?
As mentioned earlier, FintTwit is not only easy to set up but easy to use.
For example, if one would like to find out what FinTwit is talking about on Facebook we would search for the hashtag $FB.
Let's rewind there a little bit:
We use $ instead of a # because FintTwit uses it to differentiate between Stock related info and info on the company. This is how FinTwit works. We use FB instead of Facebook as we use the Stock Ticker for reference, thus searching $FB.
As you can see from the search it has pulled up the top tweets for $FB:
If you click on Latest, you get the latest $FB tweets available on Twitter.
Exciting right?
If you are looking for Forex pairs, try $EURUSD.
The FinTwit underworld is filled with exciting opportunities and analysis for free and I bet now you can start seeing it's potential, right?
How do I set up FinTwit?
Now for the fun part.
Long Version:
To get started, firstly create a Twitter List.
Then add all of your favourite accounts from the FinTwit universe.
Once added, you will now have a feed of Tweets about the markets.
Outstanding right?
Short Version:
Follow @alphaexcapital and our curated FinTwit lists, simply click subscribe and get immediate access.
Winner.
So this is perfect for your mobile (and we'll discuss more advanced ways later) because you can pull up the Twitter list and scroll through the brains of professionals for free.
Now, what about Lists for specific assets/stocks?
Sadly, you cannot do that directly on Twitter. Instead, you must use TweetDeck (free for all).
So if you are on a desktop computer, get ready to build your own FinTwit Market Terminal!
You can also use TweetDeck on your mobile. There is no app needed, just open up your browser and go to it.
Now you have FinTwit on the move!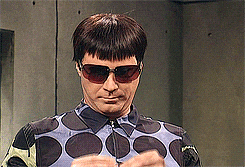 Step 1: Go to https://tweetdeck.twitter.com/ and sign into your twitter account.
Step 2: Click Add Column
Let's Add The Lists First
Step 3: Click List then click on the subscribed lists provided by Alphaex Capital or your own.
Step 3.1: You will see the column with all of the tweets added, repeat this step for the other list.
Let's Add The $ Steam
Step 4: Click Search then search for whatever asset you like $GBPUSD $NASDAQ etc.
Step 4.1 This will prove a stream of all of the tweets with those $GBPUSD hashtags.
Step 5: Jump for joy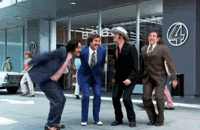 The end result will look something like this:
Perfect right?
Now this will save you a few grand in subscription services for sure!
However, this doesn't mean you should avoid the services either – as you will not get exclusive/premium content given out for free – or if it is, then it's delayed.
In the markets, timing is everything.
With that being said:
Let's take this up a gear.
Now we have all of this setup, how do we get notifications?
This one little tip will turn your mobile into a real-time market news alert system.
Step 1: Go to our FinTwit Squawk List // https://twitter.com/AlphaexCapital/lists/fintwit-squawk
Step 2: Follow each account
Step 3: Turn on Mobile Notifications.
Every time they tweet breaking news and economic data releases etc. it'll be sent directly to your device.
How cool is that?
So now you having been given the tools to build your own platform based on social signals and receive market news directly to your phone.
The shared tweets and education given freely on Twitter will now be yours to consume and better yourself.
If you are not quite ready to take action on this yet, maybe this forex trading for beginners guide will be suitable for you.
We hope you found this article useful, informative, and able to take immediate action on setting up. Let us know how you get on.
See you at FinTwit.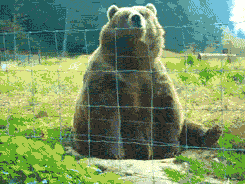 (Please note we do not endorse any of the accounts on our list. Use the information as provided for educational purposes only.)